A small yet powerful device with anti-theft abilities (wire-free), which can be secretly hidden anywhere in your vehicle.
Key Features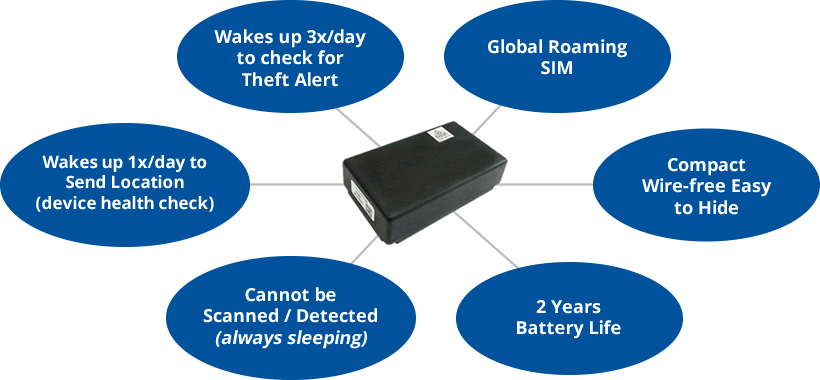 How does Connex Defence work?

On your Mobile App

Tap "Call" button, then tap "Report Car Theft" to call CSE SOC Secure Operating Centre

Upon verification, SOC sends Connex Defence a Theft Alert

Connex Defence wakes up and sends SOC its exact location

SOC quickly contacts the Police to recover your stolen vehicle
Microtag eCall (optional)

Enhanced Roadside Assistance - In case of an emergency (for example accident or vehicle breakdown), press the Microtag eCall button. Your actual location and smartphone number will be sent to our SOC who will call to verify if Emergency or Recovery vehicle is required.

Retail price - inclusive of installation and first year service
RM 1200
- Theft compensation (non-recovery of stolen vehicle within 14 days)
RM 2000
- Accident transport allowance (if insured with AXA SmartDrive Safe via CoverBox)
RM 2000
Renewal fee per year
RM 250
Microtag eCall (Automatic driver recognition for accident response and bCall button for breakdown assistance)
RM 300
Wire-free anti-theft device
Yes
GSM SIM Card activation inclusive of data cost
Yes
SAFETY & SECURITY SERVICES
Stolen vehicle recovery
Yes
Multiple vehicle management - same app to manage more than 1 vehicle
Yes
System health-check (daily) - notifies if system is functioning well
Yes
Call button - SOS, declare a theft, customer service

Yes
Device battery voltage condition
Yes
*Terms and Conditions apply.
Connex Defence
Brand: CSE Connex
Product Code: M100
Availability: 992